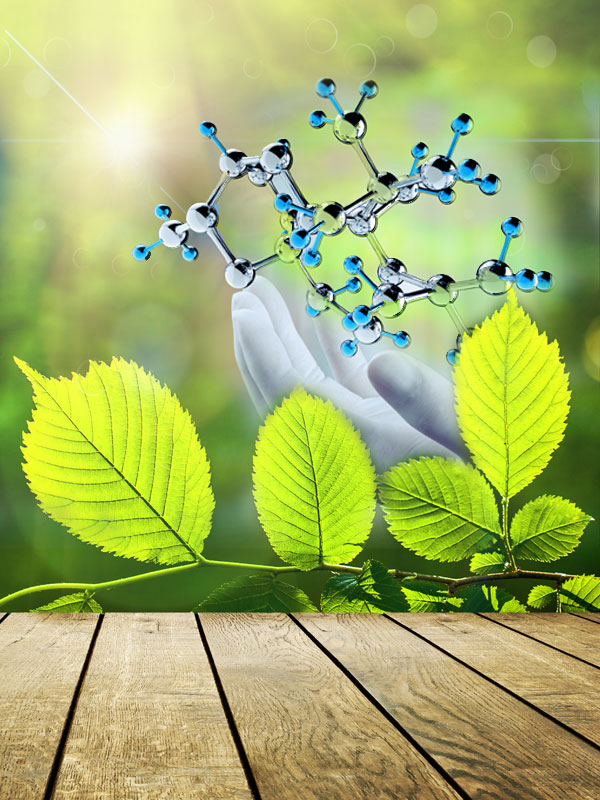 Taking the legacy of

Ayurveda ahead scientifically

Aimil is committed to explore distinct unrevealed health benefits inherent in 5000 years old science, Ayurveda. Aimil provides natural products backed with strong Research & Development efforts ensuring the predictable therapeutic benefits to the suffering masses.

First of its kind scientific breakthroughs developed by us...
We Expert In
Restoring Health of
Our Brands





Dietary tips to improve sexual health
Healthy diet is associated with a lower risk of erectile dysfunction and female sexual dysfunction. There are a number of foods that can actually enhance sex life. They can do so by keeping heart healthy and pumping blood to the right places.
Add these five foods to daily routine to make feel good and ready for the bedroom.
This super food is known for its rich antioxidant properties and for increasing blood flow to the sexual organs. Flax seeds keep you vibrant, as they contain lignans. Flax seeds are also a good source of: Omega-3 fatty acids. Omega-3s can improve cardiovascular health, a plus for libido. L-arginine. This amino acid can boost blood flow and keep sperm healthy.
This delicate seafood is rich in zinc, a key mineral for sexual maturation. Zinc helps your body produce testosterone, a hormone linked with sexual desire. It also helps synthesize thyroid hormones, necessary for having energy. Of course, you can't expect immediate results just by eating six raw oysters. But oysters do contain the nutrients critical for sexual function.
Pumpkin seeds, like oysters, are packed with zinc. They're also a great source of magnesium. They contain antioxidative, antihypertensive, and cardioprotectivenutrients, all essential for optimal sexual health. The omega-3 fatty acids in pumpkin seeds may help with gynecological and prostate health. Omega-3s are known to reduce inflammation in the body. Pumpkin seeds are rich in: iron, necessary for feeling energized zinc, associated with boosting immunity magnesium, essential for relaxation.
Pomegranate seeds are packed with polyphenols. Polyphenols are compounds associated with decreased risk of high blood pressure, heart disease, and stroke. They're also thought to relax blood vessels and increase the delivery of blood to the brain and heart. If polyphenols can help increase blood to these parts, why not to other parts below the waistline, too?
Pomegranate seeds are high in :
polyphenols, which can protect your immune system and uplift your mood micronutrients, which provide the building blocks for making sex hormones flavones, which are important for erectile health vitamin C, which decreases stress and gives you stamina
Let's start with a fun fact : The word for "avocado" is derived from an Aztec word meaning "testicle." Fun facts aside, avocados are really good for the testicles, or at least what comes out of them. Versatile and nourishing, avocados are loaded with vitamin E. Vitamin E is a key antioxidant that widens blood vessels, potentially lowering the risk for cardiovascular disease. It may also reduce sperm DNA damage.
Avocados are also rich in:
vitamin B-6, which helps keep your nervous system in balance
potassium, which powers up your libido and energy
monounsaturated oleic acid, which supports circulation and makes your heart health.
Foods to optimize liver health
The liver is the powerhouse organ of the body. It performs a variety of essential tasks, ranging from producing proteins, cholesterol and bile to storing vitamins, minerals and even carbohydrates. It also breaks down toxins like alcohol, medications and natural byproducts of metabolism. Keeping your liver in good shape is important for maintaining health. This article lists the best foods to eat to keep your liver healthy.
1. Grapefruit
Grapefruit contains antioxidants that naturally protect the liver. The two main antioxidants found in grapefruit are naringenin and naringin. Several studies have found that both help protect the liver from injury. The protective effects of grapefruit are known to occur in two ways — by reducing inflammation and protecting cells. Studies have also shown that these antioxidants can reduce the development of hepatic fibrosis, a harmful condition in which excessive connective tissue builds up in the liver. This typically results from chronic inflammation.
2. Blueberries and Cranberries
Blueberries and cranberries both contain anthocyanins, antioxidants that give berries their distinctive colors. They've also been connected to many health benefits. Several studies have demonstrated that whole cranberries and blueberries, as well as their extracts or juices, can help keep the liver healthy. Consuming these fruits for 3–4 weeks protected the liver from damage. Additionally, blueberries helped increase immune cell response and antioxidant enzymes. Another experiment found that the types of antioxidants found commonly in berries slowed the development of lesions and fibrosis, the development of scar tissue, in the livers. Making these berries a regular part of your diet is a good way to make sure your liver is supplied with the antioxidants it needs to stay healthy.
3. Grapes
Grapes, especially red and purple grapes, contain a variety of beneficial plant compounds. The most famous one is resveratrol, which has a number of health benefits. Studies have found that they can have various benefits, including lowering inflammation, preventing damage and increasing antioxidant levels. A study in humans with NAFLD showed that supplementing with grape seed extract for three months improved liver function.
4. Beetroot Juice
Beetroot juice is a source of nitrates and antioxidants called betalains, which may benefit heart health and reduce oxidative damage and inflammation. It's reasonable to assume that eating beets themselves would have similar health effects. However, most studies use beetroot juice. You can juice beets yourself or buy beetroot juice from the store. Several studies have shown that beetroot juice reduces oxidative damage and inflammation in the liver, as well as increases natural detoxification enzymes .
5. Cruciferous Vegetables
Cruciferous vegetables like Brussels sprouts, broccoli and mustard greens are known for their high fiber content and distinctive taste. They are also high in beneficial plant compounds. Studies have shown Brussels sprouts and broccoli sprout extract increase levels of detoxification enzymes and protect the liver from damage. A recent study in men with fatty liver found that broccoli sprout extract, which is high in beneficial plant compounds, improved liver enzyme levels and decreased oxidative stress. The same study found that the broccoli sprout extract prevented liver failure in rats.
6. Nuts
Nuts are high in fats, nutrients — including the antioxidant vitamin E — and beneficial plant compounds. This composition is responsible for several health benefits, especially for heart health, but potentially also for the liver. One six-month observational study in 106 people with non-alcoholic fatty liver disease found eating nuts was associated with improved levels of liver enzymes . What's more, a second observational study found that men who ate small amounts of nuts and seeds had a higher risk of developing NAFLD than men who ate large amounts of nuts and seeds.
7. Olive Oil
Olive oil is considered a healthy fat because of its many health benefits, including positive effects on heart and metabolic health. However, it also has positive effects on the liver. One small study in 11 people with NAFLD found that consuming one teaspoon (6.5 ml) of olive oil per day improved liver enzyme and fat levels. It also raised levels of a protein associated with positive metabolic effects. The participants also had less fat accumulation and better blood flow in the liver. Several more recent studies have found similar effects of olive oil consumption in humans, including less fat accumulation in the liver, improved insulin sensitivity and improved blood levels of liver enzymes. Fat accumulation in the liver is part of the first stage of liver disease. Therefore, olive oil's positive effects on liver fat, as well as other aspects of health, make it a valuable part of a healthy diet.
Steps you must take if you're overweight
A family is made up of individuals at different stages of life, of different ages but to promote health, re-organizing your kitchen. Here are some pointers:
Whole grain and not processed cereals provide energy to sustain and grow and are also a major source of all essential nutrients. Stock up on whole grains like Bajra, Ragi, Maize and Jowar, use them often. Try red and black and brown rice instead of white rice .Use these whole grains for breakfast porridges, they taste great.
Buy whole dals in addition to the staple washed dals. Fill up your shelves with Rajma, Chana, Soy, Bhatt dals. Add these as sprouts or cook them for your meal at least once every two days. When buying meat, choose the lean, low fat cuts. Add a protein in every major meal. Proteins are essential for the body.
Ensure 3 servings of seasonal vegetables per head and 2 of whole fruits per day. They provide both soluble and insoluble fibre in addition to vitamins, minerals and antioxidants. We need about 25-30gms of fibre per day, one apple provides only 1gm.
15% of one's total calories come from visible Fats. Invisible sources include fatty meat, butter, ghee, cheese, lard, cream. Limit their use, Choose low fat milk, double toned. Poly unsaturated fats from vegetables are recommended. One oil may not provide all essential fats so use different combinations.
Keep the trans fats away. There is a chance that industrial trans fats would be present in fast foods, snack food, fried foods cookies, margarine and spreads). Read the labels, if there is no label, find a better substitute.
Keep the intake of sugar to less than 10% of your total calories, for a normal weight woman who needs 1900Kcal/day this is about 10 -11 teaspoons of sugar. Below 5% would be better. Sugar doesn't refer to added refined sugar that you put in your tea/ coffee only. A lot of foods have natural sugar hidden in them too.
Do not skip meals. Eat three balanced meals. Take a standard dinner plate, fill ½ with vegetables, 1/3rd with cereal, 1/3rd with the protein, add 150 ml of milk/dahi/dessert. You have a healthy meal.
Snack on seasonal fruits, keep whole fruits easily available for the family members to pick up.
Keep your fridge free of sugary aerated drinks and processed fruit juices. Keep fresh aam panna, jal jeera , kanji, buttermilk, as per season . Involve your family in making them.
Nuts and Seeds make a good healthy snack to. One fistful a day is a good way to start your day.
Boil, Bake, Shallow fry, and roast instead of deep frying.
Meals are to eaten on the dining table not in front of the TV.
Exercise daily. A minimum of 30-45 minutes daily @ 5-6km/hr for people below 40 years and free of any disease. Children need to be exposed to a lot of physical activity. Tuitions, studies are important but so is maintaining weight and promoting health. Also, you need to work with children and facilitate their needs.
Tej Patta (Bay Leaves) For Diabetes
Tej Patta or bay leaf is a common Indian herb used in a number of dishes. Here's how it may help diabetes patients in regulating blood sugar levels.
Story Highlights
Bay leaves may improve insulin function in diabetes patients
Tej patta contains polyphenols which aid glucose control
Tej patta can be added to soups and curries to reap its benefits
Diabetes is a health condition where the body experiences erratic rise and fall in blood sugar levels. This can cause a number of other health complications. The condition is particularly widespread in India. According to one estimate, currently some 62 million Indians suffer from diabetes mellitus, which constitutes about 7 per cent of the entire adult population of the country. According to Indian Heart Association, the number of diabetics in India will jump to 109 million people by 2035. Furthermore, the condition, on an average, is said to strike by the time people cross the age of 40. Diet is a crucial part of managing and preventing diabetes and healthy diet practices as well as regular exercises may go a long way in alleviating the symptoms and even potentially preventing the condition. There are anumber of ingredients that we can include in our daily meals, which may help regulate blood sugar levels and bay leaves or tej patta is one of them.
Tej patta is used in a number of Indian dishes, to add flavour and give them a punch of nutrition as well. It is also known as the Malabar Leaf and its scientific name is Laurus Nobilis. This herb is present in a number of Indian kitchens and is fortified with the presence of a number of essential nutrients and minerals like vitamins A and C, as well as folic acid. It is used in a number of soups, curries and rice dishes and it adds a distinct pungent flavour to the dishes. The rich nutrient profile of the herb ensures that it delivers a host of health benefits, like preventing digestive troubles, protecting the heart and even acting as a stress buster. But diabetics can especially benefit by including it in their dishes as it may help improve insulin function.
A 2016 study published in the journal of Clinical Biochemistry and Nutrition concluded that consuming just 1 to 3 gm of bay leaves for 30 days, helped people suffering from Type-2 diabetes, improve insulin function. The leaves have a hypoglycaemic effect on diabetes patients, due to the presence of a number of phytochemicals and essential oils in it. Consumption of bay leaves was found to improve insulin and glucose metabolism. The active component of bay leaves is a polyphenol, which helps in controlling glucose levels. Additionally, they were also found to improve the lipid profile of patients.
To reap the full benefits of tej patta or bay leaves, diabetics are advised to consume it along with their regular medication as well as follow other healthy diet and lifestyle regulations. You can add whole bay leaves to your soups and curries or even grind the dried leaves into a powder and add it to your meals, to benefit from the herb. Just a spoonful of the herb is enough and may help regulate blood sugar levels.
Diabetes home remedies
Cinnamon : Cinnamon contains a bioactive compound that can help to fight and prevent diabetes. Cinnamon is known to stimulate the insulin activity and thus regulate the blood sugar level.
How to consume cinnamon :
Mix half or one teaspoon of grounded cinnamon with warm water and have it once daily.
Boil raw cinnamon in 2 glasses of water. Let it cool for 30 minutes and have it daily.
Aloe vera : Aloe vera is easily found in Indian households. Though it's bitter in taste, but combing it with buttermilk makes it taste better. Usually, aloe vera is used for beauty purposes but as it has anti-inflammatory properties it can heal the wounds. Due to its anti-inflammatory properties, it is said to control the blood sugar levels.
Jamun : Jamun and its leaves have proven to be helpful in lowering the blood sugar levels. Consuming approximately 100 grams of Jamun every day is said to show tremendous improvement in your blood sugar levels.
Vitamin C : Vitamin C is not only good for skin but also for diabetes. Recent studies have shown that consuming approximately 600 mg of Vitamin C daily can improve the blood sugar level significantly. People who have chronic diabetes should consume foods rich in Vitamin C every day. Some foods rich in Vitamin C are amla, orange, tomato and blueberry.
Exercise : One of the main reasons behind type II diabetes is being overweight. Any kind of physical activity, be it yoga, Zumba, aerobics, gymming, playing sports can significantly improve blood sugar level by maintaining your weight. Not only this, walking every day can help to reduce the blood sugar level tremendously

How to eat Mango & Papaya
The phytochemical β-crypto xanthin in papaya & mango has anti-oxidant properties & can be converted by the body in to vitamin A.
β-crypto xanthin is best absorbed when eaten with fat, so to maximize the benefit try to eat mangoes or papayas as part of a mixed meal rather than their own.
Drinking lemonade will decrease risk of kidney disease
Drinking lemonade will decrease risk of kidney disease because Lemons have the highest concentration of citrate – a natural inhibitor of kidney stone formation.
Liver contains 10% of the total blood in the body
At any given point in time, liver contains 10% of the total blood in the body. It filters around 1.4 liters of blood every single minute
Diabetes develop heart disease
People with diabetes are twice as likely to develop heart disease than someone without diabetes
Type-2 diabetes can remain undiagnosed for several years
Type-2 diabetes can remain undiagnosed for several years during which time the blood glucose levels are too high, causing and some of the complications of diabetes. People with Type-2 diabetes are often diagnosed as a result of having complications rather than because they suspect they have diabetes.