The Vision of AIMIL since inception is on Innovation, where the concept of Ayurveda is practically translated into the health benefits for Society
The innovation has been applied vastly in-terms of Herbs authentication ,Product Development, Process Validation, Compound Characterization , Standardization, Strategic and managementary innovative practices for the best recognized acceptability by our esteemed customers, the eminent health professionals in society
AIMIL practices both the Evolutionary as well as Revolutionary innovative approaches in order to maintain its outstanding & meritorious position in market
"Our Innovative process is the adoption, assimilation, and exploitation of a value-added novelty in economic and social spheres of products and markets for better Outcome"
Mr K K Sharma and all his associates had the vast experience of profession and thereby practical ideas for superiority and exclusivity of brands and operative recognition in the market. It's only the Inspiring visualization of our company Founders that AIMIL is continuously growing and have expanded the sphere of its product market in all parts of the country and even abroad
OUR INNOVATIONS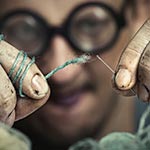 Concept Innovation
Our Concept is to always remain exclusive offering optimal concentration of herbo-mix for comprehensive, synergistic and safer formulation to treat the diagnostic need of the physician. Kidney Functional Toner in the management of CKD (NEERI KFT), Desired Strength in Severity of Liver diseases (Amlycure DS), Blood Glucose Regulator (BGR-34) and Comprehensive management to prevent triopathic complications in Diabetes mellitus (Amree Plus) etc. are some of our conceptual innovations.
Structure Innovation
Structuring innovation means building the foundation for idea submission, within a defined structure, our people can come together to create extraordinary innovations. They include the strategies and man power strength of the company, particularly Research & Development.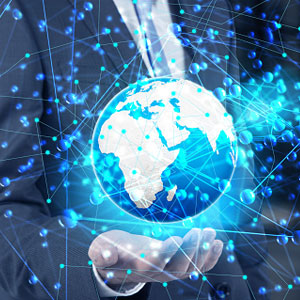 Technical Innovations
In AIMIL, the overall performance in product services is determined by:
Understanding Diagnosis: The best treatment can only be chosen after proper understanding diagnosis like LFTs, KFTs, haemopoiesis etc.
Convincing proof of therapeutic efficacy, benefits over weighing risks (safety) is the only way for acceptance of our products in medical market. Pre-clinical and clinical studies by eminent professional conducted at premier institutions are made available online on company's portal for the reference of doctors.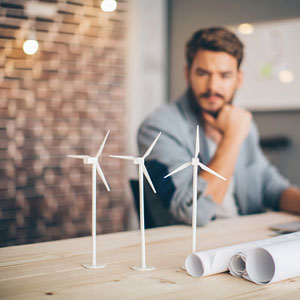 Process Innovation
Process innovation in AIMIL is the application or introduction of a new technology or method for doing something that helps the company remain competitive and meet customer demands. Soxhlet's extraction, cold and hot water maceration, micronization, percolation, Rota evaporation, heat exchanger techniques etc. add to the enrichment of phytoconstituents in finish product, thereby enhance their effects in terms of quality and efficacy.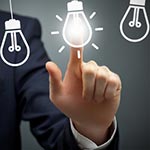 Product Innovation
Our products are so developed & designed that they  Grow , expand and gain competitive advantage,  thus entice doctors from rival brands to buy or recommend its product instead as it becomes more attractive to them and the patients. Line extensions and formulation exclusivity in our products invites interest in the doctors to select our brand like NEERI in all urological complications like Neeri tablets in Kidney Stones, Neeri Syrup in recurrent UTI and Neeri KFT in poor kidney functions.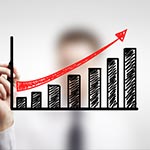 Incremental Innovation
Our Products are based on incremental improvements often represent advances in safety and efficacy, along with providing new formulations and updating the recent research advantage that significantly increase patient compliance. These includes the revised formulations, upgraded dosages, amended packaging for the purpose of better effects, patient's compliance and longer stability of products; becomes regular feature in our Research & Development Unit based on different experimental studies, experience, market research and utilizing modern technology. Muscalt Forte dosage form innovation from lotion to liniment to Oil-spray is the cited example of incremental innovations.
Strategy Innovation
Boost efficiency in the market acquisition and acceptance of our products based on Pre-clinical efficacy & safety and later clinical experience data. The evidence for comprehensive & multidimensional approach of product in the management of chronic diseases as per the principles of Ayurveda is our strategic strength in promotion of products to the doctors with "Side benefits" which becomes the preference. For example, BGR-34 with the side benefits of toning liver & Kidneys; also supports lipid metabolism and acting anti-oxidants while regulating blood glucose level.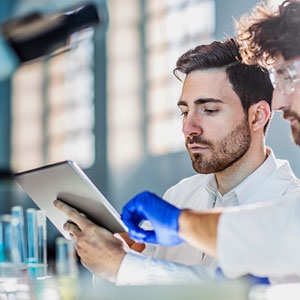 Management Innovation
Management innovation in AIMIL focus remains on products and business models, where they're up with the top innovators. By adopting a horizontal business model, working for different clients of the same sector, leveraging the knowledge gained and the synergies between projects. One to One communication for information, knowledge, developments, inspiration and delegation are the effective practices in the organization. A continuous growth of about 30% in last years is the outcome of our progressive management innovations.