Our Path to Certification of Success
The ability to create success is the product of a unique combination of skills, mindset and abilities that the organization tap repeatedly to achieve the mission, more often which will morph along the way, because success is never a final destination...
"Certifications are authorized assesses and verifies the attributes & characteristics of quality in Goods, Processes, Procedures or personals in accordance to the requirements of standards."
---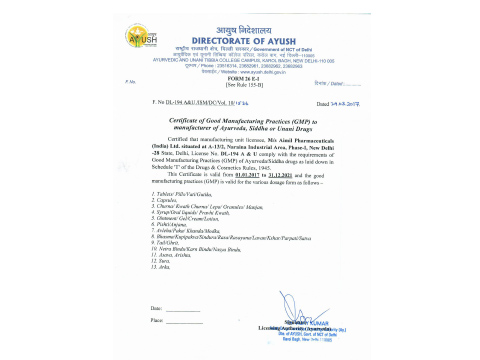 Good manufacturing Practices (GMP) is the provision prescribed under Schedule 'T' under Rule 157 of the Drugs & Cosmetics Rules, 1945 to ensure overall quality parameters in the manufactured products.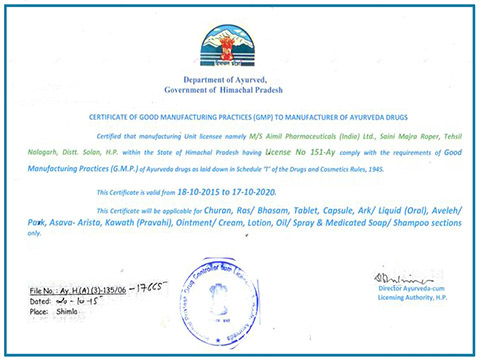 Both of our manufacturing units in Delhi & Himachal Pradesh are fully equipped with utmost precision and automated machineries & facilities under competent mentor-ship to avoid any divergence in processes and the possibility of contamination.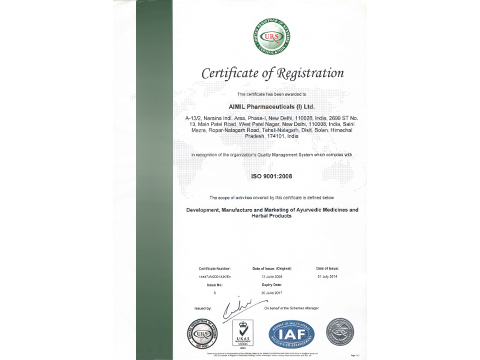 ISO 9001 is not only the world's most recognized Quality Management Standard or System (QMS), it is also a great business management tool to help streamline processes, reduce errors, free up valuable management time and improve internal communications in the organizations to meet the targeted goals.