Dosage Available in :


"A natural support for active liver"
Amlycure is an advanced formulation enriched with exclusive natural botanical extracts in optimal conentration. Amlycure is fortified with latest discovered molecules acting as an ideal liver protective. Amlycure exerts pronounced anti-oxidant activity against potentially hepatotoxic drugs, alcohol, pollutants etc.
A complete liver therapy, Provides all round protection to liver & prevents gastric damage
Maintains normal appetite and prevents gastric discomfort
Improves appetite & digestion, Enhances secretion of digestive enzymes, shows potential choleretic activity, thus helps in faster digestion, assimilation & metabolism.
Prevents drug induced gastric irritation, Herbal extracts in Amlycure shows significant protection against antibiotics and pain killers induced gastric damage by protecting the gastric mucosa and balancing gastric acid secretion.
Restores liver functions (LFT's), Significantly protects against raised serum bilirubin, SGOT, SGPT & checks the hepatocellular damage by membrane stablising & antioxidant effects.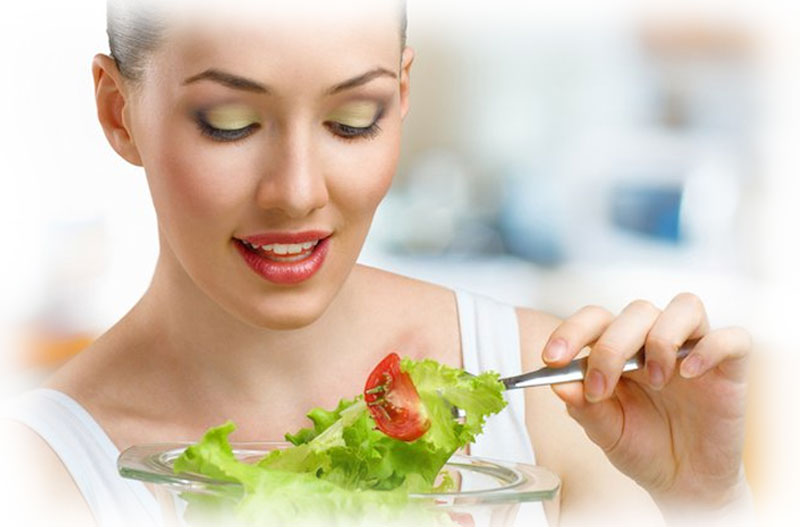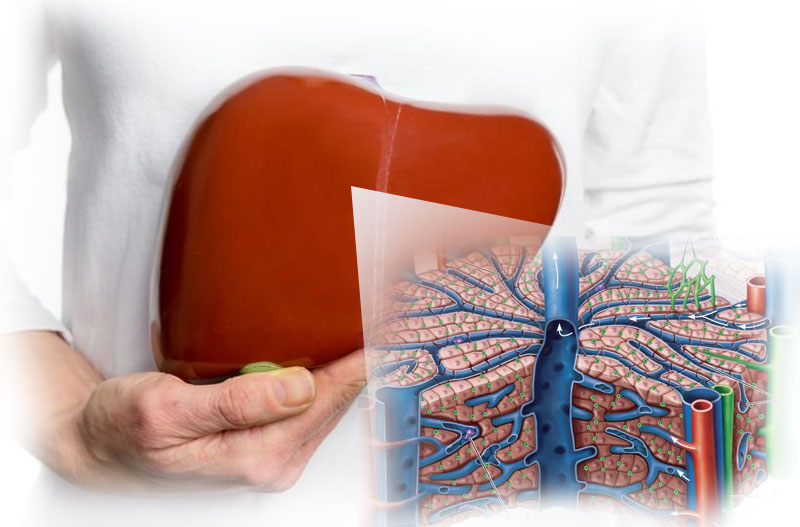 Protects liver from toxins and acts as detoxifier
Protects against alcohol induced liver damage, Increases levels of ADH & ALDH which metabolizes acetaldehyde & converts it into acetic acid, thus reduces accumulation of acetaldehyde the causative factor of liver injury in alcoholism.
Relieve fatigue & stress by toning liver cells, Strengthens, nourishes & revitalizes the body by improving liver functions, provides micronutrients in their natural form for easy absorption & assimilation, leading to enhancement of energy level and improvement of immune & anti-oxidant system.
Protects liver from probable toxins, Bioactive constituents antagonises toxic effects of chemical & environmental toxicants, thus prevents liver damage.
Unique Salient Features of Amlycure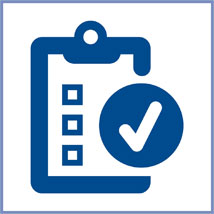 A unique blend of over 50 vital botanicals
Enriched with 8 mineral preperations
Processed in juices & decoctions of liver rejuvenator herbs
Maintains Liver functions
Exerts Gastroprotective Action
Acts as anti-hepatotoxic
An effective co-prescription along with pain killer & antibiotics
Completely safe on long term usage
Key Ingredients of Amlycure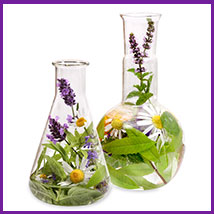 Kalmegh (Andrographis paniculata)
,
Guduchi (Tinospora cardifolia (Willd.) Miers)
,
Bhui Amla (Phyllanthus amarus Schum. &Thonn. )
,
Punernava (Boerhavia diffusa L.)
,
Motha (Cyperus rotandus)
,
Nagarmotha (Cyperus rotundus)
,
Brahmi (Bacopa monnieri (L.) Wettst.)
,
Arjuna (Terminalia arjuna (Roxb. ex DC.) Wight & Arn.)
,
Sigru (Moringa oleifera)
,
Tulsi (Ocimum sanctum)
,
Kasni (Cichorium intybus)
,
Makoya (Solanum nigrum L)
,
Daruharidra (Berberis aristata DC.)
,
Haridra (Curcuma longa L. )
,
Chitrak (Plumbago zeylanica L.)
,
Yashtimadhu (Glycyrrhiza glabra)
,
Erand (Ricinus communis L.)
,
Kalaunji (Nigella sativa L. )
,
Saunf (Foeniculum vulgare)
,
Kokam (Garcinia indica )
,
Revand chini (Rheum emodi)
,
Vidanga (Embelia ribes)
,
Dhania (Coriandrum sativum L.)
,
Kaddi patta (Murraya koenigii (L.) Spreng)
,
Kutaki (Picrorhiza kurroa Royle ex Benth)
,
Kachnar (Bauhinia variegata L.)
,
Gokhru (Tribulus terrestis L)
,
Palash (Butea monosperma)
,
Devdaru (Cedrus deodara (Roxb.) Loud.)
,
Ajwain (Trachyspermum ammi (L.) Sprague )
,
Chaulai (Amaranthus spinosus)
,
Karanja (Pongamia pinnata (L.) Pierre)
,
Ikshu (Saccharum officinarum L.)
,
Mooli (Raphanus sativus)
,
Saindha Namak (Sodii chloridum )
,
Bhringraj (Eclipta alba (L.) L.)
,
Amla (Phyllanthus emblica L.)
,
Kasmard (Cassia occidentalis)
,
Yavakshar (Hordeum vulgare)
,
Rohitaka (Tecomella undulata)
,
Sharpunkha (Tephrosia purpurea )
,
Biranjasif (Achillea millefolium)
,
Jhau (Tamarix gallica)
,
Arhar (Cajanus cajan (L.) Millsp., )
,
Akash Bel (Cassytha filiformis L.)
---
Indications for Amlycure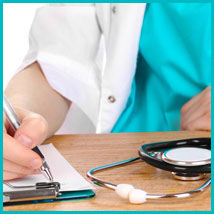 Lack of Appetite
Indigestion & poor assimilation
Poor liver function
Pain killer's (NSAID) induced gastropathy
Jaundice
Acute Hepatitis of varied aetiology
Sluggish liver & fatigue in various disease conditions
Adjunct to life saving but potentially liver drug
Dosage of Amlycure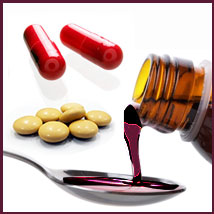 Syrup :

2-3 teaspoonful thrice a day

1/2-1 teaspoonful thrice a day

Tablets :

2 tabs. twice a day
*
Disclaimers for Product Safety
: These indications are based solely on traditional Ayurvedic use.
(√)
Safe to be taken,
(X)
Contra indicated,
(-)
Not applicable,
(!)
Recommended to be used with caution in low dosage, Under strict supervision of the healthcare professional,
(*)
Safety has been assessed in recommended dosage based on the texts in ancient literature and modern research findings as well as on clinical experiences.
Full details about the product
Dr. M.J. Chaudhary
( Ayurvedic Specialist )
Aimil Products are really of outstanding quality with authentic and effective formulation. These products show excellent results in the patients making the life of patients better. I have been using the products from the last more than 15 years and I am highly satisfied with the results. I congratulate and thanks Aimil for developing such wonderful products.