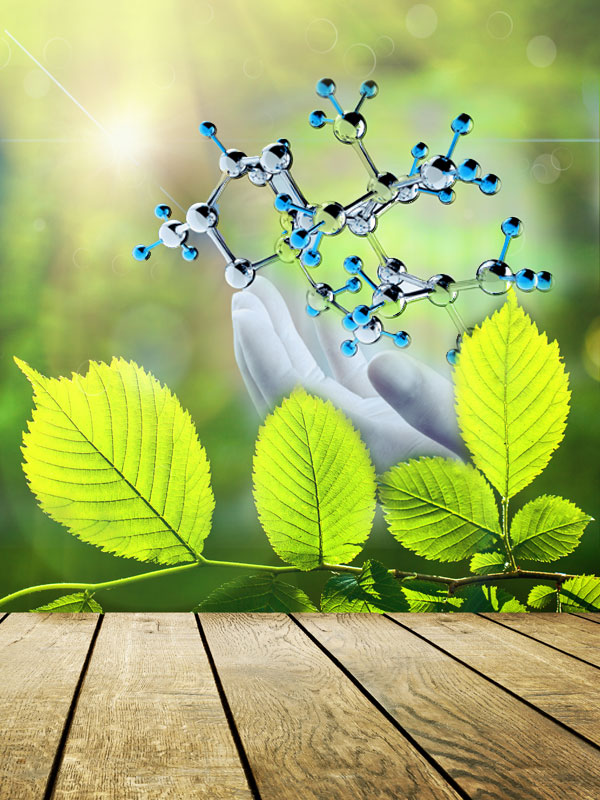 Taking the legacy of

Ayurveda ahead scientifically

Aimil is committed to explore distinct unrevealed health benefits inherent in 5000 years old science, Ayurveda. Aimil provides natural products backed with strong Research & Development efforts ensuring the predictable therapeutic benefits to the suffering masses.

First of its kind scientific breakthroughs developed by us...
We Expert In
Restoring Health of
Our Brands






Steps you must take if you're overweight
A family is made up of individuals at different stages of life, of different ages but to promote health, re-organizing your kitchen. Here are some pointers:
Whole grain and not processed cereals provide energy to sustain and grow and are also a major source of all essential nutrients. Stock up on whole grains like Bajra, Ragi, Maize and Jowar, use them often. Try red and black and brown rice instead of white rice .Use these whole grains for breakfast porridges, they taste great.
Buy whole dals in addition to the staple washed dals. Fill up your shelves with Rajma, Chana, Soy, Bhatt dals. Add these as sprouts or cook them for your meal at least once every two days. When buying meat, choose the lean, low fat cuts. Add a protein in every major meal. Proteins are essential for the body.
Ensure 3 servings of seasonal vegetables per head and 2 of whole fruits per day. They provide both soluble and insoluble fibre in addition to vitamins, minerals and antioxidants. We need about 25-30gms of fibre per day, one apple provides only 1gm.
15% of one's total calories come from visible Fats. Invisible sources include fatty meat, butter, ghee, cheese, lard, cream. Limit their use, Choose low fat milk, double toned. Poly unsaturated fats from vegetables are recommended. One oil may not provide all essential fats so use different combinations.
Keep the trans fats away. There is a chance that industrial trans fats would be present in fast foods, snack food, fried foods cookies, margarine and spreads). Read the labels, if there is no label, find a better substitute.
Keep the intake of sugar to less than 10% of your total calories, for a normal weight woman who needs 1900Kcal/day this is about 10 -11 teaspoons of sugar. Below 5% would be better. Sugar doesn't refer to added refined sugar that you put in your tea/ coffee only. A lot of foods have natural sugar hidden in them too.
Do not skip meals. Eat three balanced meals. Take a standard dinner plate, fill ½ with vegetables, 1/3rd with cereal, 1/3rd with the protein, add 150 ml of milk/dahi/dessert. You have a healthy meal.
Snack on seasonal fruits, keep whole fruits easily available for the family members to pick up.
Keep your fridge free of sugary aerated drinks and processed fruit juices. Keep fresh aam panna, jal jeera , kanji, buttermilk, as per season . Involve your family in making them.
Nuts and Seeds make a good healthy snack to. One fistful a day is a good way to start your day.
Boil, Bake, Shallow fry, and roast instead of deep frying.
Meals are to eaten on the dining table not in front of the TV.
Exercise daily. A minimum of 30-45 minutes daily @ 5-6km/hr for people below 40 years and free of any disease. Children need to be exposed to a lot of physical activity. Tuitions, studies are important but so is maintaining weight and promoting health. Also, you need to work with children and facilitate their needs.
Tej Patta (Bay Leaves) For Diabetes
Tej Patta or bay leaf is a common Indian herb used in a number of dishes. Here's how it may help diabetes patients in regulating blood sugar levels.
Story Highlights
Bay leaves may improve insulin function in diabetes patients
Tej patta contains polyphenols which aid glucose control
Tej patta can be added to soups and curries to reap its benefits
Diabetes is a health condition where the body experiences erratic rise and fall in blood sugar levels. This can cause a number of other health complications. The condition is particularly widespread in India. According to one estimate, currently some 62 million Indians suffer from diabetes mellitus, which constitutes about 7 per cent of the entire adult population of the country. According to Indian Heart Association, the number of diabetics in India will jump to 109 million people by 2035. Furthermore, the condition, on an average, is said to strike by the time people cross the age of 40. Diet is a crucial part of managing and preventing diabetes and healthy diet practices as well as regular exercises may go a long way in alleviating the symptoms and even potentially preventing the condition. There are anumber of ingredients that we can include in our daily meals, which may help regulate blood sugar levels and bay leaves or tej patta is one of them.
Tej patta is used in a number of Indian dishes, to add flavour and give them a punch of nutrition as well. It is also known as the Malabar Leaf and its scientific name is Laurus Nobilis. This herb is present in a number of Indian kitchens and is fortified with the presence of a number of essential nutrients and minerals like vitamins A and C, as well as folic acid. It is used in a number of soups, curries and rice dishes and it adds a distinct pungent flavour to the dishes. The rich nutrient profile of the herb ensures that it delivers a host of health benefits, like preventing digestive troubles, protecting the heart and even acting as a stress buster. But diabetics can especially benefit by including it in their dishes as it may help improve insulin function.
A 2016 study published in the journal of Clinical Biochemistry and Nutrition concluded that consuming just 1 to 3 gm of bay leaves for 30 days, helped people suffering from Type-2 diabetes, improve insulin function. The leaves have a hypoglycaemic effect on diabetes patients, due to the presence of a number of phytochemicals and essential oils in it. Consumption of bay leaves was found to improve insulin and glucose metabolism. The active component of bay leaves is a polyphenol, which helps in controlling glucose levels. Additionally, they were also found to improve the lipid profile of patients.
To reap the full benefits of tej patta or bay leaves, diabetics are advised to consume it along with their regular medication as well as follow other healthy diet and lifestyle regulations. You can add whole bay leaves to your soups and curries or even grind the dried leaves into a powder and add it to your meals, to benefit from the herb. Just a spoonful of the herb is enough and may help regulate blood sugar levels.
Diabetes home remedies
Cinnamon : Cinnamon contains a bioactive compound that can help to fight and prevent diabetes. Cinnamon is known to stimulate the insulin activity and thus regulate the blood sugar level.
How to consume cinnamon :
Mix half or one teaspoon of grounded cinnamon with warm water and have it once daily.
Boil raw cinnamon in 2 glasses of water. Let it cool for 30 minutes and have it daily.
Aloe vera : Aloe vera is easily found in Indian households. Though it's bitter in taste, but combing it with buttermilk makes it taste better. Usually, aloe vera is used for beauty purposes but as it has anti-inflammatory properties it can heal the wounds. Due to its anti-inflammatory properties, it is said to control the blood sugar levels.
Jamun : Jamun and its leaves have proven to be helpful in lowering the blood sugar levels. Consuming approximately 100 grams of Jamun every day is said to show tremendous improvement in your blood sugar levels.
Vitamin C : Vitamin C is not only good for skin but also for diabetes. Recent studies have shown that consuming approximately 600 mg of Vitamin C daily can improve the blood sugar level significantly. People who have chronic diabetes should consume foods rich in Vitamin C every day. Some foods rich in Vitamin C are amla, orange, tomato and blueberry.
Exercise : One of the main reasons behind type II diabetes is being overweight. Any kind of physical activity, be it yoga, Zumba, aerobics, gymming, playing sports can significantly improve blood sugar level by maintaining your weight. Not only this, walking every day can help to reduce the blood sugar level tremendously
7 ways to treat a UTI without antibiotics
Urinary tract infections (UTIs) are caused by bacterial infection, so doctors usually treat them with antibiotics — but is it possible to treat a UTI without antibiotics?
Cranberry juice is a popular home remedy for mild UTIs. Antibiotics are an effective treatment for UTIs. However, the body can often resolve minor, uncomplicated UTIs on its own without the help of antibiotics. By some estimates, 25–42 percent of uncomplicated UTI infections clear on their own. In these cases, people can try a range of home remedies to speed up recovery.
7 Methods for treating UTIs without antibiotics
While scientific research supports some at-home or natural UTI remedies, others have been a part of traditional medicine systems for thousands of years.
To treat a UTI without antibiotics, people can try the following home remedies:
1. Stay hydrated :
Drinking water regularly may help to treat a UTI.
Drinking enough water is one of the easiest ways to help prevent and treat UTIs.
Water helps the urinary tract organs remove waste from the body efficiently while retaining vital nutrients and electrolytes.
Being hydrated also dilutes the urine and speeds its journey through the system, making it harder for bacteria to reach the cells that line urinary organs and to cause an infection.
There is no set recommendation for how much people should drink daily, as each person's water needs are different. On average though, people should drink at least six to eight 8-ounce (oz) glasses of water each day.
2. Urinate when the need arises : Frequent urination puts pressure on bacteria in the urinary tract, which can help to clear them out. It also reduces the amount of time that bacteria in the urine are exposed to cells in the urinary tract, reducing the risk of them attaching and forming an infection. Always urinate as soon as possible when the urge strikes to help prevent and treat UTIs.
3. Drink cranberry juice : Cranberry juice is one of the most well-established natural treatments for UTIs. People have also traditionally used it to help clear general infections and speed up wound recovery time. Studies on the effectiveness of cranberry juice for UTIs have had mixed results. According to one review, cranberry juice contains compounds that may prevent E. coli cells from attaching to cells in the urinary tract. Cranberry juice also contains antioxidants, including polyphenols, which have antibacterial and anti-inflammatory properties. There is no set guideline on how much cranberry juice to drink to treat a UTI, but a common recommendation is to drink around 400 milliliters (mL) of at least 25-percent cranberry juice every day to prevent or treat UTIs.
4. Use probiotics : Beneficial bacteria, known as probiotics, can help keep the urinary tract healthy and free from harmful bacteria. In particular, a group of probiotics called lactobacilli may help with treating and preventing UTIs. They may do this by:
preventing harmful bacteria from attaching to urinary tract cells
producing hydrogen peroxide in urine, which is a strong antibacterial
lowering urine pH, making conditions less favorable for bacteria
People who take lactobacillus supplements while on antibiotics for UTIs may develop less antibiotic resistance than people not taking them.
Probiotics occur in a variety of fermented and dairy products, including: yogurts some types of cheese.
People can also take probiotic supplements, which are usually in the form of a capsule or a powder that mixes into water or other beverages.
5. Get enough vitamin C : Vitamin C is an antioxidant that helps to improve immune system function. Vitamin C also reacts with nitrates in urine to form nitrogen oxides that can kill bacteria. It can lower the pH of urine, making it less likely that bacteria will survive.As with cranberry juice, people have been using vitamin C in various forms to treat UTIs for thousands of years.
6. Wipe from front to back : Many UTIs develop when bacteria from the rectum or feces gain access to the urethra, the small channel that allows urine to flow out of the body. Once bacteria are in the urethra, they can travel up into other urinary tract organs where they can lead to infections. After urinating, wipe in a way that prevents bacteria from coming into contact with the genitals. Use separate pieces of toilet paper to wipe the genitals and anus.
7. Practice good sexual hygiene : Sexual intercourse introduces bacteria and other microbes from outside the body to the urinary tract. Practicing good sexual hygiene can help to reduce the number of bacteria that people can transfer during intercourse and other sexual acts.
Examples of good sexual hygiene include: Urinating before and immediately after sex using barrier contraception, such as a condom washing the genitals, especially the foreskin, before and after engaging in sexual acts or intercourse ensuring that sexual partners are aware of any current or previous UTIs
Home remedies to cure common cold and cough
Trusting on home remedies to cure common cold and cough is something that many Indian households still believe. Besides treating common cold and cough effectively, these home remedies are also free from any side-effects. Here we have mentioned some of these home remedies that will help you treat common cold and cough.
Ginger tea
Ginger tea not only tastes good but also helps in treating common cold and cough.
Mixture of lemon, cinnamon and honey
Another effective home remedy for common cold and cough is a mixture of lemon, cinnamon and honey. This syrup effectively cures cold and cough.
How to make the syrup: In half spoon of honey, add a few drop of lemon and a pinch of cinnamon. Have this syrup twice a day to cure common cold and cough.
Luke-warm water
Warm water reduces inflammation in the throat and helps in replenishing the fluids and infection out of the body.
Milk and turmeric
Turmeric mixed in warm milk is a popular and effective way to fight against cold and cough. Drinking a glass of warm turmeric milk before sleeping helps in faster recovery from cold and cough.
Gargle with salt-water
This is an age-old therapy that effectively treats cough and cold. Adding turmeric in this salt-water is also beneficial.
Spiced tea
Add tulsi, ginger and black pepper while peparing your tea and this spiced tea is great for your health. These three ingredients play an important role in fighting a common cold and cough.
Honey, lime juice and warm water
This is a perfect dose to improve digestion and for the circulation system. Adding honey to luke-lime water is the best solution in controlling common cold and cough.
Ginger-tulsi mixture
Extract the ginger juice and add crush tulsi leaves to it and add honey. Consume it to get relief from a cough.
Flaxseeds for cold and cough
You can boil flaxseeds until it thickens and strain it. Add a few drops of lime juice and honey to it and consume the mixture for cold and cough relief.
Ginger and salt
Cut ginger into small pieces and add salt to it. Chew these ginger pieces to fight cold, cough and a sore throat.
Jaggery solution
Boil water with black pepper, cumin and jaggery to it. Consume this solution when warm and it will give you relief from chest congestion.
Health tips powered by Jufex forte Syrup- Much more than a cough syrup.

How to eat Mango & Papaya
The phytochemical β-crypto xanthin in papaya & mango has anti-oxidant properties & can be converted by the body in to vitamin A.
β-crypto xanthin is best absorbed when eaten with fat, so to maximize the benefit try to eat mangoes or papayas as part of a mixed meal rather than their own.
Drinking lemonade will decrease risk of kidney disease
Drinking lemonade will decrease risk of kidney disease because Lemons have the highest concentration of citrate – a natural inhibitor of kidney stone formation.
Liver contains 10% of the total blood in the body
At any given point in time, liver contains 10% of the total blood in the body. It filters around 1.4 liters of blood every single minute
Diabetes develop heart disease
People with diabetes are twice as likely to develop heart disease than someone without diabetes
Type-2 diabetes can remain undiagnosed for several years
Type-2 diabetes can remain undiagnosed for several years during which time the blood glucose levels are too high, causing and some of the complications of diabetes. People with Type-2 diabetes are often diagnosed as a result of having complications rather than because they suspect they have diabetes.