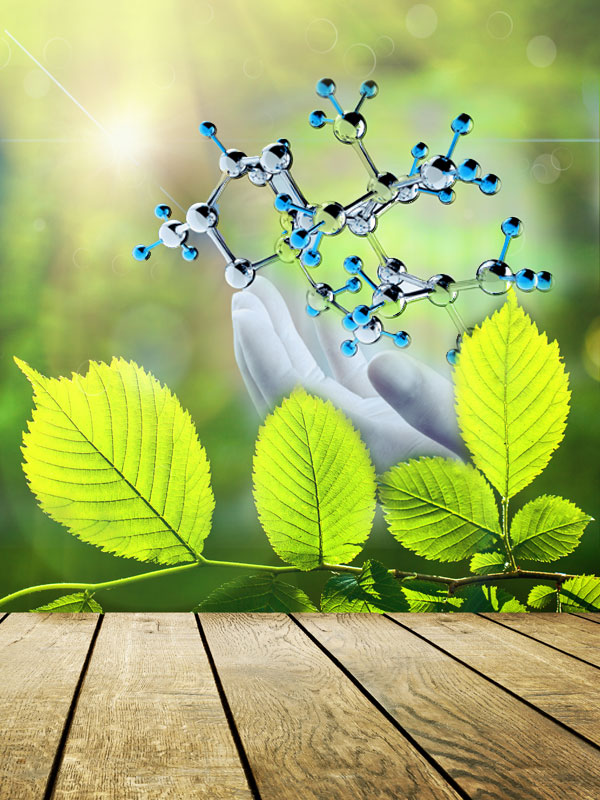 Taking the legacy of

Ayurveda ahead scientifically

Aimil is committed to explore distinct unrevealed health benefits inherent in 5000 years old science, Ayurveda. Aimil provides natural products backed with strong Research & Development efforts ensuring the predictable therapeutic benefits to the suffering masses.

First of its kind scientific breakthroughs developed by us...
We Expert In
Restoring Health of
Our Brands






Home remedies to cure common cold and cough
Trusting on home remedies to cure common cold and cough is something that many Indian households still believe. Besides treating common cold and cough effectively, these home remedies are also free from any side-effects. Here we have mentioned some of these home remedies that will help you treat common cold and cough.
Ginger tea
Ginger tea not only tastes good but also helps in treating common cold and cough.
Mixture of lemon, cinnamon and honey
Another effective home remedy for common cold and cough is a mixture of lemon, cinnamon and honey. This syrup effectively cures cold and cough.
How to make the syrup: In half spoon of honey, add a few drop of lemon and a pinch of cinnamon. Have this syrup twice a day to cure common cold and cough.
Luke-warm water
Warm water reduces inflammation in the throat and helps in replenishing the fluids and infection out of the body.
Milk and turmeric
Turmeric mixed in warm milk is a popular and effective way to fight against cold and cough. Drinking a glass of warm turmeric milk before sleeping helps in faster recovery from cold and cough.
Gargle with salt-water
This is an age-old therapy that effectively treats cough and cold. Adding turmeric in this salt-water is also beneficial.
Spiced tea
Add tulsi, ginger and black pepper while peparing your tea and this spiced tea is great for your health. These three ingredients play an important role in fighting a common cold and cough.
Honey, lime juice and warm water
This is a perfect dose to improve digestion and for the circulation system. Adding honey to luke-lime water is the best solution in controlling common cold and cough.
Ginger-tulsi mixture
Extract the ginger juice and add crush tulsi leaves to it and add honey. Consume it to get relief from a cough.
Flaxseeds for cold and cough
You can boil flaxseeds until it thickens and strain it. Add a few drops of lime juice and honey to it and consume the mixture for cold and cough relief.
Ginger and salt
Cut ginger into small pieces and add salt to it. Chew these ginger pieces to fight cold, cough and a sore throat.
Jaggery solution
Boil water with black pepper, cumin and jaggery to it. Consume this solution when warm and it will give you relief from chest congestion.
Health tips powered by Jufex forte Syrup- Much more than a cough syrup.
Health tips for Good sleep
Falling asleep may seem like an impossible dream when you're awake at 3 a.m., but good sleep is more under your control than you might think. Following healthy sleep habits can make the difference between restlessness and restful slumber. Researchers have identified a variety of practices and habits—known as "sleep hygiene"—that can help anyone maximize the hours they spend sleeping, even those whose sleep is affected by insomnia, jet lag, or shift work.
Sleep hygiene may sound unimaginative, but it just may be the best way to get the sleep you need in this 24/7 age. Here are some simple tips for making the sleep of your dreams a nightly reality:
#1 Avoid Caffeine, Alcohol, Nicotine, and Other Chemicals that Interfere with Sleep
Caffeinated products decrease a person's quality of sleep.
#2 Turn Your Bedroom into a Sleep-Inducing Environment
A quiet, dark, and cool environment can help promote sound slumber.
#3 Establish a Soothing Pre-Sleep Routine
Light reading before bed is a good way to prepare yourself for sleep.
#4 Go to Sleep When You're Truly Tired
Struggling to fall sleep just leads to frustration. If you're not asleep after 20 minutes, get out of bed, go to another room, and do something relaxing, like reading or listening to music until you are tired enough to sleep.
#5 Don't Be a Night time Clock-Watcher
Staring at a clock in your bedroom, either when you are trying to fall asleep or when you wake in the middle of the night, can actually increase stress, making it harder to fall asleep. Turn your clock's face away from you.
#6 Use Light to Your Advantage
Natural light keeps your internal clock on a healthy sleep-wake cycle. So let in the light first thing in the morning and get out of the office for a sun break during the day.
#7 Keep Your Internal Clock Set with a Consistent Sleep Schedule
Having a regular sleep schedule helps to ensure better quality and consistent sleep.
#8 Nap Early—Or Not at All
Many people make naps a regular part of their day. However, for those who find falling asleep or staying asleep through the night problematic, afternoon napping may be one of the culprits. This is because late-day naps decrease sleep drive. If you must nap, it's better to keep it short and before 5 p.m.
#9 Lighten Up on Evening Meals
Eating a pepperoni pizza at 10 p.m. may be a recipe for insomnia. Finish dinner several hours before bedtime and avoid foods that cause indigestion.
#10 Balance Fluid Intake
Drink enough fluid at night to keep from waking up thirsty—but not so much and so close to bedtime that you will be awakened by the need for a trip to the bathroom.
#11 Exercise Early
Exercise helps promote restful sleep if it is done several hours before you go to bed.
Ayurvedic Home Remedies for Insomnia
Soak 10 to 15 raisins in warm water for 4 to 5 hours. Consume the raisins along with the water.
One teaspoon of Ashwagandha choornam or two capsules/tablets with a glass of warm milk can relieve chronic sleeplessness.
Massage warm sesame oil on the soles of the feet before bed. Wipe clean after 15 minutes or sleep with your feet covered with a pair of old socks.
For better results Syp. Memtone can taken as per physician advise.
Building blocks for growing children
Carbohydrates - used for the production of energy and to keep warm.
Carbohydrates are grouped into two categories, simple and complex, referring to the speed at which they are broken down into glucose (the main source of fuel for the body). Simple carbohydrates have a high score on the glycaemic index (GI), while complex ones generally score much lower. For example, cornflakes score around 80 on the GI, while porridge comes in at just 49.
Simple carbohydrates are broken down very rapidly and include the sweet, processed foods that children seem to like, including processed cereals, sweets and juices.
Complex carbohydrates are the whole foods that are obviously less sweet - these include cereals, breads, pulses, rice and other grains, fruits and vegetables.
Carbohydrates should make up around 60 per cent of child's daily food intake, and should be combined with other food groups for an ideal balance.
Best carbohydrates for children
Fruit, vegetables, wholemeal flour, bread, biscuits and crackers, brown and wild rice, wholegrain unsweetened breakfast cereals and muesli, buckwheat.
Proteins
These are the bricks and mortar of the body, required for the development of bones, teeth, nails, muscles, brain and nervous system.
Proteins contain amino acids, of which eight are considered essential and must come from food. The body creates the remaining 14 from the eight food-sourced amino acids (there are 22 in total). Protein is slow to be broken down by the digestive system, and thus slows down the conversion of the other foods with which it is eaten, so combines perfectly with carbohydrates.
Children need protein daily, but should not eat too much (no more than 25 per cent of any meal or snack) because it can create acidity in the body, which weakens bones and puts pressure on the kidneys.
Animal sources of protein are known as complete proteins because they contain all of the eight essential amino acids, whereas vegetable sources are often incomplete.
Best proteins for children
Milk, cheese, eggs, plain yogurt, meat, fish, poultry, pulses, soy and tofu, quinoa, millet and oats. Nuts contain protein but care should be taken when giving nuts, especially peanuts, to very young children.
Fats
Essential fats are required in all stages of life, and for children these include optimum brain development, nerve communication and hormone transportation. Children need fat, so low-fat versions of foods are not the best choice. They are often bulked up with additives and sugars and don't promote a feeling of satisfaction after eating.
Essential fats are so called because they must come from food and are used to create the type of fat that the body can use. Processed fats, which include trans and saturated fats, are of negligible value to children, and are found in processed foods and treats. Avoid anything with hydrogenated or even partially hydrogenated fats in it, which are widely used in the food industry. These contribute to cardiovascular disease, obesity and potentially slow development, and can hinder absorption of essential fats.
Essential fats
Omega-3 Salmon, tuna, sardines, mackerel, linseed, pumpkin and sesame seeds, walnuts (see note on nuts, above).
Omega-6 Almonds, pine nuts , avocado, corn, sunflower seeds.
Increase Height Naturally for growing children….
Get Proper Sleep
Indulge In Regular Exercise And Sports
Practise Yoga
Maintain Correct Posture
Have A Balanced Diet
Avoid Growth Stunting Factors like alcohol, caffeine, drugs etc.
Develop A Strong Immune System
Ask For Medical Aid, in case of abnormally less growth.
Build Confidence
Improve bone health naturally
Keep yourself active for healthy bones
Regularly incorporating weight-bearing activities like jogging, walking, climbing the stairs, dancing, hiking, and playing volleyball or tennis for 20-30 minutes, 3-4 times a week is good for your bones, and also promotes overall physical and mental health.
Eat calcium-rich foods
In addition to dairy products, choose fish with bones such as salmon, sardines or whitebait. For additional benefits, serve them with a side of dark leafy green vegetables or broccoli. Almonds, dried figs, fortified tofu and soy milk are also calcium-rich choices,
Make other changes to your diet
A recent study showed that a Mediterranean diet may play a role in protecting bone density. Mediterranean diets include high consumption of olives, olive oil, vegetables, fruit, legumes, moderate consumption of dairy and fish, and a low consumption of meat and meat products.
Avoid excessive alcohol use
While it isn't exactly understood how alcohol affects bone, studies have shown that people who consume more than 3 ounces of alcohol (roughly 6 drinks) each day increase the likelihood of having more bone loss than those people with minimal alcohol intake.
Don't smoke
Smoking also increases the risk of osteoporosis, specifically by reducing blood flow to the bones, slowing the production of bone-forming cells and impairing calcium absorption.

How to eat Mango & Papaya
The phytochemical β-crypto xanthin in papaya & mango has anti-oxidant properties & can be converted by the body in to vitamin A.
β-crypto xanthin is best absorbed when eaten with fat, so to maximize the benefit try to eat mangoes or papayas as part of a mixed meal rather than their own.
Drinking lemonade will decrease risk of kidney disease
Drinking lemonade will decrease risk of kidney disease because Lemons have the highest concentration of citrate – a natural inhibitor of kidney stone formation.
Liver contains 10% of the total blood in the body
At any given point in time, liver contains 10% of the total blood in the body. It filters around 1.4 liters of blood every single minute
Diabetes develop heart disease
People with diabetes are twice as likely to develop heart disease than someone without diabetes
Type-2 diabetes can remain undiagnosed for several years
Type-2 diabetes can remain undiagnosed for several years during which time the blood glucose levels are too high, causing and some of the complications of diabetes. People with Type-2 diabetes are often diagnosed as a result of having complications rather than because they suspect they have diabetes.