Dosage Available in :




"Fulfills the Objective for the Comprehensive and Safe Management of Diabetes"
Amree plus is outcome of marvelous R&D efforts, bringing revolution in establishing a formulation for diabetes mellitus and associated micro & macro vascular complications management. It is can be an adjuvant to Oral Hypoglycemic's and Insulin and in PCOS with Amycordial. AMREE PLUS is a synergistic mix of active constituents from nature's herbs that have been used all over the world from times immemorial. AMREE PLUS is a comprehensive oral anti-hyperglycemic benefiting the patients of diabetes with its unique herbal composition. It maintains glucose level, nourishes the vital organs and improves the quality of life. It also helps delay triopathic complications associated with diabetes due to its Plus effects in toning the system. The formulation is specifically designed to provide comprehensive benefits w.r.t. glucose metabolism, insulin production and utilization, lipids metabolism as well as to alleviate the symptoms like fatigue, weight loss, excessive thirst etc. The processing of the ingredients of AMREE PLUS is done in a specific manner so as to retain their active thermolabile and proteinous components that are otherwise destroyed.
An established anti-hyperglycemic, insulin sensitizer and system toner
A safe and systemic approach for Glucose control
Amree plus increases the secretion of insulin by activating the Beta cells of pancreases thus helps maintain normal glycaemic level.
Amree plus helps repair and revive Beta cells by supplementing essential flavonoids increasing insulin secretion.
Amree Plus regulates glucose absorption and uptake thus maintains and prevents fluctuations in blood glucose level.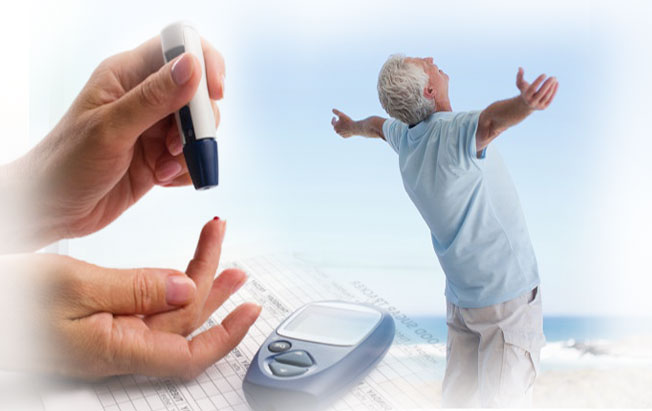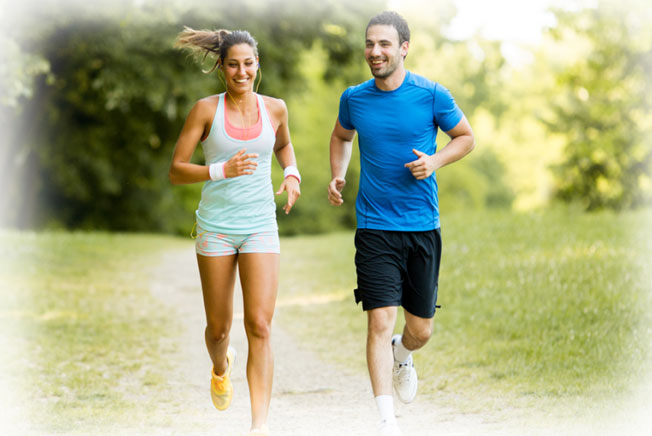 An effective insulin sensitizer with system tonner benefits
Amree Plus Increases insulin sensitivity, increasing utilization of glucose, a key action required for diabetic and PCOS patients.
Amree plus supplements essential micronutrients for strengthening of micro-vasculature which is the utmost requirement of diabetics.
Amree plus helps in preventing long term complications of diabetes mellitus by supplementing anti-oxidants and immuno-modulators.
Unique Salient Features of Amree Plus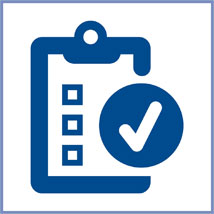 A natural insulin sensitizer
Free from risk of hypoglycemia
Checks over fatigue, excessive thirst & urination
Helps regulate glucose & lipid metabolism
Improves immunity and anti-oxidant defense system
Prevents diabetic complications
A safe co-prescription with Oral Hypoglycemic's
Benefits the patients of PCOS (Polycystic ovarian syndrome)
Key Ingredients of Amree Plus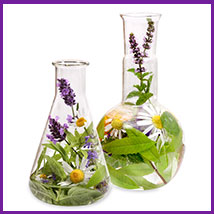 Gudmar (Gymnema sylvestre (Retz.) R.Br. ex Sm.)
,
()
,
Guduchi (Tinospora cardifolia (Willd.) Miers)
,
Bilva (Aegle marmelos (L.) Correa)
,
Haridra (Curcuma longa L. )
,
Bimbi (Coccinia grandis (L.) Voig t.)
,
Nisoth (Ipomoea turpethum)
,
()
,
Gokhru (Tribulus terrestis L)
,
Punernava (Boerhavia diffusa L.)
,
Bhringraj (Eclipta alba (L.) L.)
,
Kalmegh (Andrographis paniculata)
,
Bhui Amla (Phyllanthus amarus Schum. &Thonn. )
,
Amla (Phyllanthus emblica L.)
,
Shatawar (Asparagus racemosus)
,
Palash (Butea monosperma)
,
Tulsi (Ocimum sanctum)
,
Ashwagandha (Withania somnifera (L.) Dunal.)
,
Vijaysar (Pterocarpus marsupium Roxb)
,
Ajmod (Cyclospermum leptophyllum (Pers.) Sprague)
,
Methika (Trigonella foenum-graecum L.)
,
Inderjav (Holarrhena pubescens Wall. ex G.Don )
,
Kutaki (Picrorhiza kurroa Royle ex Benth)
,
Shilajeet Sudh (Purified Black Bitumen)
,
Lavang (Syzygium aromaticum (L.) Merr. & L.M. Perry)
,
Karela (Momordica charantia L.)
,
Karanja (Pongamia pinnata (L.) Pierre)
,
Gular (Ficus racemosa L.)
,
Jamun (Syzygium cumini (L.) Skeels)
,
Kalaunji (Nigella sativa L. )
,
Sitaphal (Cucurbita pepo)
,
Surajmukhi (Helianthes anus)
,
Bidari (Pueraria tuberosa)
,
Safed Musli (Asparagus adscendens)
,
Kali jeeri (Baccharoides anthelmintica (L.) Moench, )
,
Paneer Dodi (Withania coagulans)
,
Kalimirch (Piper nigrum L.)
,
Genhu (Wheat Germ )
,
Badam (Almond Oil )
Indications for Amree Plus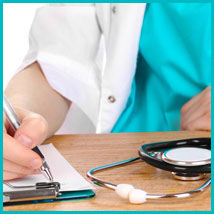 Type II diabetes mellitus
Impaired glucose tolerance
Adjunct to OHG' and Insulin
In PCOS with Amycordial
Dosage of Amree Plus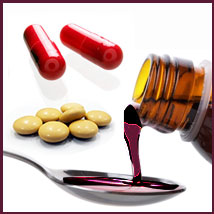 In mild conditions

Capsules: 2 Cap. Twice a day

Granules: ½ teaspoonful twice a day

Tablets: 1 Tablet twice a day

Liquid: 2 teaspoonful twice a day or as directed by the physician for varying severity conditions.

(Should be taken 20-30 minutes before meals)
Safety of Amree Plus
| | | | | | | |
| --- | --- | --- | --- | --- | --- | --- |
| Tablet |   |   |   |   |   |   |
| Capsule |   |   |   |   |   |   |
| Liquid |   |   |   |   |   |   |
| Granules |   |   |   |   |   |   |
*
Disclaimers : These indications are based solely on traditional Ayurvedic use.
Full details about the product
Dr. M.J. Chaudhary
( Ayurvedic Specialist )
Aimil Products are really of outstanding quality with authentic and effective formulation. These products show excellent results in the patients making the life of patients better. I have been using the products from the last more than 15 years and I am highly satisfied with the results. I congratulate and thanks Aimil for developing such wonderful products.