Beyond facts – Paving the way for optimum child growth
June 30, 2018 | Blog
It is high time to go beyond realisation of vicious cycle of infection & poor growth in children. The article shows a new beginning in the journey of breaking this vicious cycle and discusses the importance of healthy growth of child. The internet can fill us with kilobytes of data & statistics pertaining to poor growth of children. The websites of WHO & UNICEF reflects the ugly state of this issue. But we often go beyond the facts and unveil the causes of this malady. If we often go further then we rarely try to answer the big question that lies in front of us i.e. what have we done to eliminate the causes of poor growth in children?
Connecting the Dots
But now a study has surfaced from Clinical Infectious Disease journal which can help us in overcoming the major hurdle in child growth i.e. Poor immunity. The research connects the scattered dots between poor immunity/infection & poor growth. It also projects a clear picture of how poor immunity/recurrent infections can inflict a deadly blow to a person's nutrition status & hence growth (fig. A)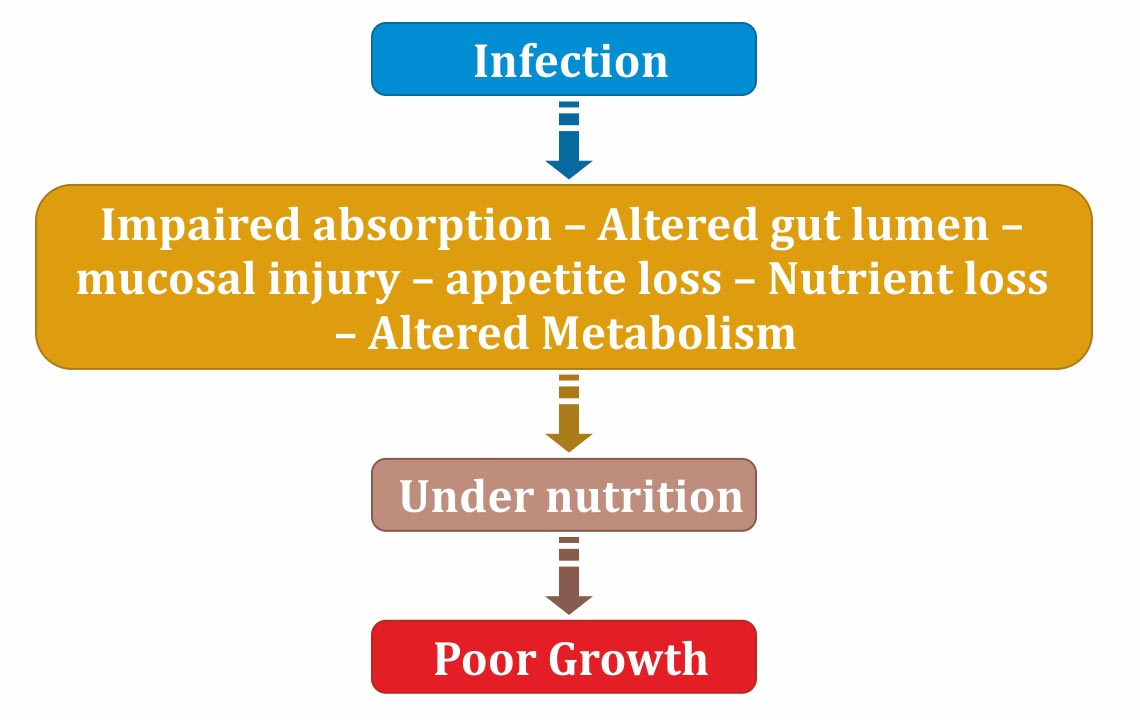 And because of the embarrassing status of optimum child growth in our country, it is important to understand & superimpose the findings on our children.
New Beginning
Realising the implications Aimil Pharmaceuticals India Limited has launched K.G. Tone Forte syrup which helps in kids growth naturally. K.G. Tone Forte syrup delivers extracts of a scientifically proven mix of herbs to support immunity & address all growth-related issues of kids such as gripes & colics, improper digestion, sub-optimal physical & mental growth.
K. G. Tone Forte boosts immunity and prevents recurrent infection by virtue of a proven regimen (fig. B)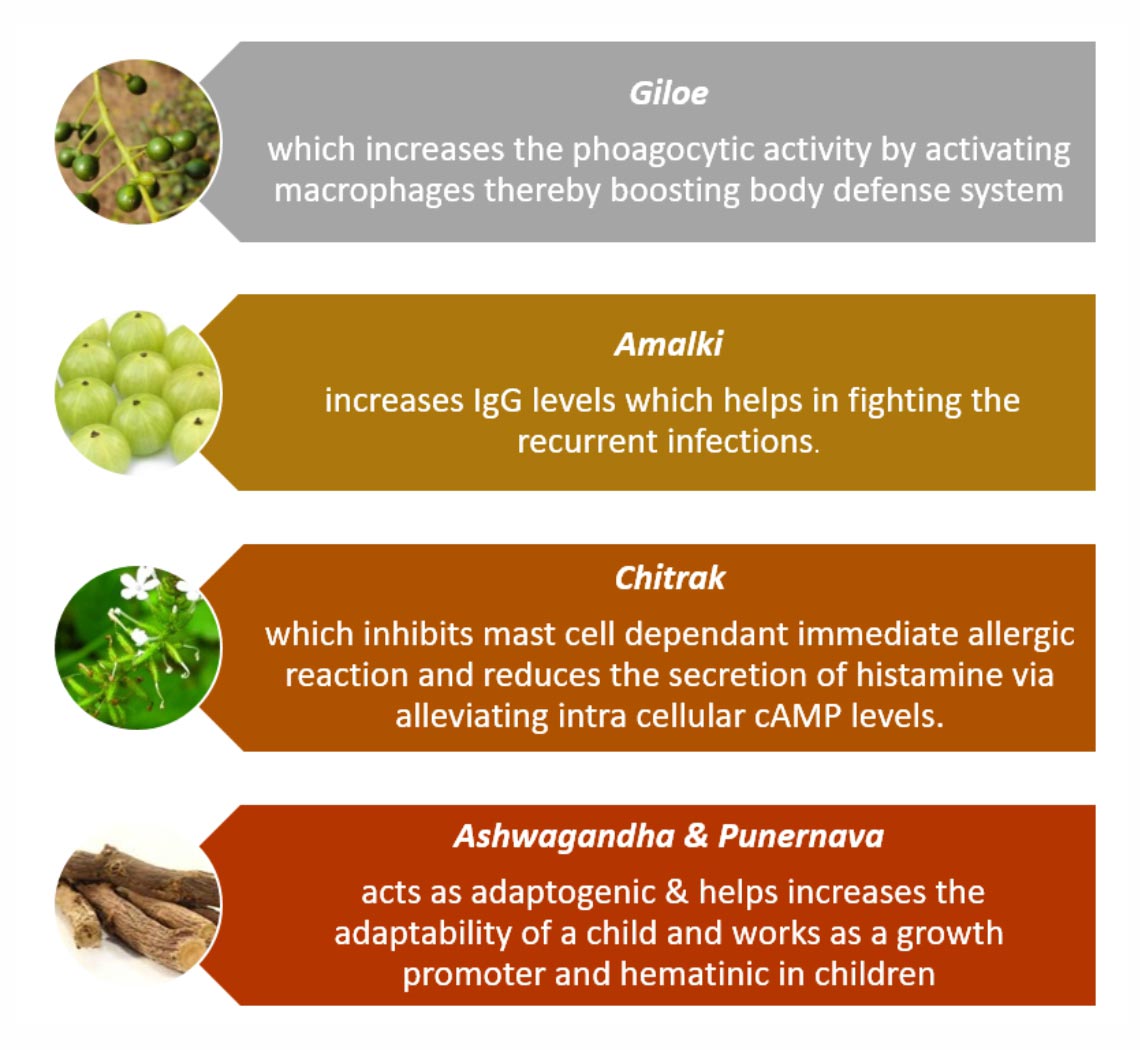 K.G.Tone Forte along with immunity boosters herbs also contain a total of 30 herbs which eliminates the mainstay enemies of optimum child growth & development. K.G.Tone Forte with naturally derived strawberry flavour is also a completely paraben free formulation and is devoid of any artificial colours & sweeteners to provide a much needed net of safety required in cases of infants & babies.
With launching of K.G.Tone Forte, Aimil Pharmaceuticals (I) Ltd. has again reinstated its commitment to their philosophy & values of safety, efficacy & quality, so that we can together build a nation where each child can exercise his/her right to optimum growth & physicians get a potent arrow in their untiring endeavour towards giving the child the gift of good health & development.