Curb the after effects of Chikungunya
November 4, 2017 | Blog
Chikungunya is a vector borne infection. It causes fever & severe joint pain. Other symptoms includes muscle pain, headache, nausea, fatigue & rash. Chikungunya virus represents a substantial health burden to affected population with symptoms that include severe joint & muscle pain, rashes & fever as well as prolonged periods of disability in some patients. Such conditions extract a huge toll in terms of individual quality of life. There are numerous treatment options available in market but the studies rues inequity in access to pain relief and palliative care is one of the world's most striking injustice, says, The Lancet, in its latest report, "Alleviating the access abyss in palliative care and pain relief – an imperative of universal health coverage".
With the concern aforementioned AIMIL Pharmaceuticals took the initiative and introduced the sibling in Muscalt forte family with Muscalt forte syrup & spray with earlier available Doctor's trusted and patient friendly Muscalt forte Tablet dosage form. Here we are offering few of interesting valuable points for the concern.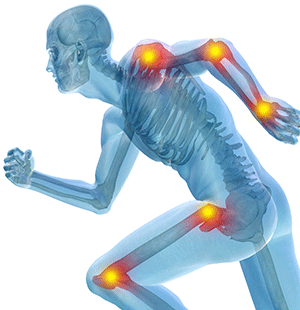 Essential oils and their components are rapidly absorbed through the skin and are detectable in plasma after topical application. Therefore, topical dermal delivery of essential oils represents an effective method to directly deliver a natural, anti-inflammatory agent to the site of inflammation.
Increased production of TNF-α and IL-1β (Pro-inflammatory cytokines) is a characteristic feature of inflammatory diseases.
Essential oils provides inhibition of pro-inflammatory cytokines and relieve pain and inflammation which scramble the life of patient.
Oxygenated monoterpenes, such as 1,8-cineole, lavandulol, and necrodane derivatives, are the main components of essential oil and are chiefly present in Lavendula stoechas (Lavender) possess anti-oxidant and anti-inflammatory activity having high ability to inhibit lipid peroxidation.
Gaultheria fragrantissima (wintergreen) provides anti-oxidant effect by DPPH radical scavenging activity, lipid peroxidation (measured in terms of MDA), antioxidant effect by enzymatic (SOD, CAT, GPx, GR and GST) & non-enzymatic (GSH) means.
Eucalyptus globulus (Neelgiri) oil has been reported effective in reducing pain, swelling, and inflammation. Because of the major component of eucalyptus oil is 1,8-cineole, which had a morphine-like effect relieving pain in experimental subjects.
Serotonin has been considered to have an important role in the control of pain. Activation of serotonin receptor presents on C-fibres has been shown mediating serotonin-induced pro-nociceptive effects.
Recent studies have shown that essential oils act via modulating of the central neurotransmitter system. Therefore pain-relieving effects of eucalyptus oil in the present results should be considered an involvement of serotonergic system.
Thus, Eucalyptus oil showed statistically significant reduction in blood pressure, suggesting that eucalyptus oil can promote relaxation by reducing sympathetic activity.
The key take home message is that Muscalt forte available in Tablet/ Syrup/ Spray dosage form:
Muscalt forte spray- An Aromatic Medicated oil for Joints & muscles