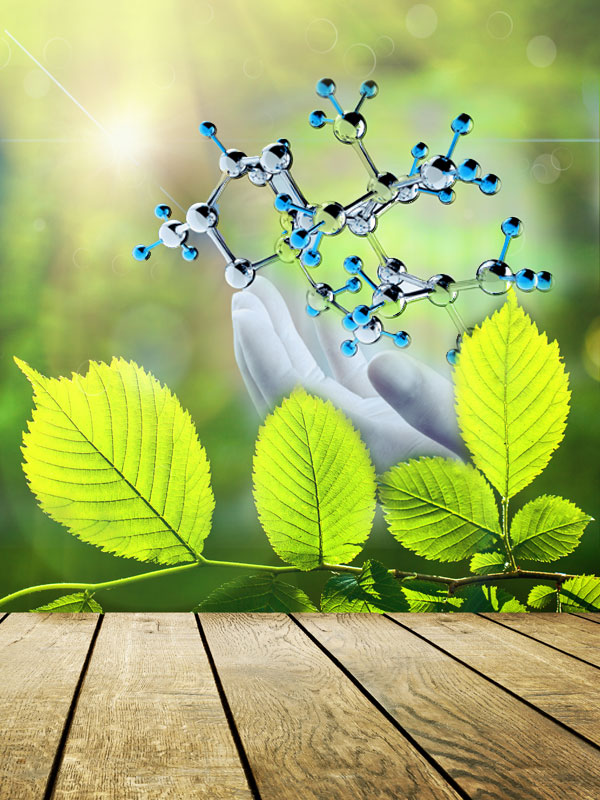 Taking the legacy of

Ayurveda ahead scientifically

Aimil is committed to explore distinct unrevealed health benefits inherent in 5000 years old science, Ayurveda. Aimil provides natural products backed with strong Research & Development efforts ensuring the predictable therapeutic benefits to the suffering masses.

First of its kind scientific breakthroughs developed by us...
We Expert In
Restoring Health of
Our Brands






Improve bone health naturally
Keep yourself active for healthy bones
Regularly incorporating weight-bearing activities like jogging, walking, climbing the stairs, dancing, hiking, and playing volleyball or tennis for 20-30 minutes, 3-4 times a week is good for your bones, and also promotes overall physical and mental health.
Eat calcium-rich foods
In addition to dairy products, choose fish with bones such as salmon, sardines or whitebait. For additional benefits, serve them with a side of dark leafy green vegetables or broccoli. Almonds, dried figs, fortified tofu and soy milk are also calcium-rich choices,
Make other changes to your diet
A recent study showed that a Mediterranean diet may play a role in protecting bone density. Mediterranean diets include high consumption of olives, olive oil, vegetables, fruit, legumes, moderate consumption of dairy and fish, and a low consumption of meat and meat products.
Avoid excessive alcohol use
While it isn't exactly understood how alcohol affects bone, studies have shown that people who consume more than 3 ounces of alcohol (roughly 6 drinks) each day increase the likelihood of having more bone loss than those people with minimal alcohol intake.
Don't smoke
Smoking also increases the risk of osteoporosis, specifically by reducing blood flow to the bones, slowing the production of bone-forming cells and impairing calcium absorption.
Osteoporosis: the role of micronutrients.
Osteoporosis and low bone mass are currently estimated to be a major public health threat. Adequate nutrition plays a major role in the prevention and treatment of osteoporosis; the micronutrients of greatest importance are calcium and vitamin D. Calcium has been shown to have beneficial effects on bone mass at all ages, although the results are not always consistent. Higher doses than the current US recommendation (600 IU) of vitamin D in the elderly (age > or = 65 y) may actually be required for optimal bone health (800-1000 IU/d). The elderly can clearly benefit from increased vitamin D intakes; however, the potential importance of vitamin D in peak bone mass is just being investigated. Vitamin D has been related to falls, with supplementation reducing the number of falls. There are clear fracture benefits demonstrated in randomized clinical trials of calcium and vitamin D supplementation. The other micronutrient needs for optimizing bone health can be easily met by a healthy diet that is high in fruits and vegetables to ensure adequate intakes for magnesium, potassium, vitamin C, vitamin K, and other potentially important nutrients. Healthcare professionals need to be aware of the importance of adequate calcium and vitamin D intakes (easily monitored by serum 25(OH)D) for optimal bone health, as well as the prevention of falls and fractures. In addition, a healthy diet that includes 5 servings a day of fruits and vegetables should optimize the intake of micronutrients required for bone health.
How To Switch From Whole Milk To Skim- Painlessly
Switching from whole milk to skim milk overnight might be more than most people's taste buds can stand. Like a low-salt, a low-fat diet sometimes takes a little getting used to. Here are some ways to train your taste buds to love leaner milk.
Try the "step down from whole" approach. Whole milk gets over 50 percent of its calories from fat. The next step down on the fat ladder is 2 percent milk (which is 2 percent of its calories from fat).
To start, mix a carton of whole milk with a carton of 2 percent milk. Drink the mixture in place of whole milk for several weeks, until you become accustomed to the taste. Actually, you might surprise yourself and barely notice a difference, especially if you buy low-fat milk with milk solids added.
After a while you can reduce the amount of whole milk you add until you become accustomed to 2 percent milk then you can gradually start adding skim milk to your 2 percent milk. Maybe one part skim milk to three parts 2% to start gradually working your way down to pure skim milk, which gets only a little under 5% of its calories from fat. That's well under that 30% calories from fat guideline endorsed by a number of Health Organisation, including the National Cancer Institute and the American heart association. The process might take several months, but it can probably lead to a permanent conversion
Go from skim-plus to skim. Add either dry non-fat skim-milk powder or canned evaporated skim milk to regular skim. Concoct, a mixture that tastes close to whole milk, tthen slowly reduce the amount of these additives over a period of weeks. Soon you'll be drinking pure skim and probably not even notice the difference.
"Supplements" To Boost Your Fiber Intake
To get about 4 to 5 extra grams of dietary fiber each day, include one of the following:
1/3 to 1/2 cup of bran cereal, hot or cold.
1 tablespoon raw corn bran, or 3 tablespoons raw wheat bran, or 4 tablespoons raw rice bran sprinkled in cereal, fruit or yogurt.
1 and 1/2 rounded teaspoons psyllium or 2 teaspoons soy fiber mixed with beverages.
3 dried figs.
1 large pear.
3 medium plums.
2 medium peaches.
1/2 cup cooked legumes (for example, chick-peas, kidney beans, lentils).
Note: Fiber content may vary depending on brand or variety.
Important dietary recommendation in UTI
The most important dietary recommendation that a doctor can offer anyone who suffers from UTI is to increase the consumption of liquids. Drink plenty of liquids in the form of pure water, herbal teas, fresh fruit and vegetable juices diluted with water. These liquids help frequent flushing out of the bladder.
Here are some simple steps that could be followed to shorten UTI:
Avoid foods and drinks rich in sugar. Curtail intake of table sugar, soft drinks, concentrated sweet fruit drinks, coffee and alcoholic beverages. Bacteria thrive in a sugary environment as it impairs the ability of white blood cells to destroy bacteria.
Other foods to avoid are processed foods, spicy foods, fats, dairy products, red meats and shellfish. These foods are acid-forming (not to be mistaken with acid tasting food like the citrus fruits). Acidity formed from these foods increase the bacterial infection.
Eat fermented foods containing active lactobacillus acidophilus (probiotics) and all the beneficial bacteria that helps fight the harmful microbes. Some suggestions of fermented foods are: yogurt and apple cider vinegar.
Drink juices high in vitamin C (citrus fruits, especially grapefruit) as they help to provide an environment in urine that is hostile to most bacteria.
Eat foods high in vitamin A to rebuild immune system.

How to eat Mango & Papaya
The phytochemical β-crypto xanthin in papaya & mango has anti-oxidant properties & can be converted by the body in to vitamin A.
β-crypto xanthin is best absorbed when eaten with fat, so to maximize the benefit try to eat mangoes or papayas as part of a mixed meal rather than their own.
Drinking lemonade will decrease risk of kidney disease
Drinking lemonade will decrease risk of kidney disease because Lemons have the highest concentration of citrate – a natural inhibitor of kidney stone formation.
Liver contains 10% of the total blood in the body
At any given point in time, liver contains 10% of the total blood in the body. It filters around 1.4 liters of blood every single minute
Diabetes develop heart disease
People with diabetes are twice as likely to develop heart disease than someone without diabetes
Type-2 diabetes can remain undiagnosed for several years
Type-2 diabetes can remain undiagnosed for several years during which time the blood glucose levels are too high, causing and some of the complications of diabetes. People with Type-2 diabetes are often diagnosed as a result of having complications rather than because they suspect they have diabetes.